Latest News and Events
As research on actively shared 5G Open RAN yields breakthroughs, Dense Air and Radisys announce a strategic partnership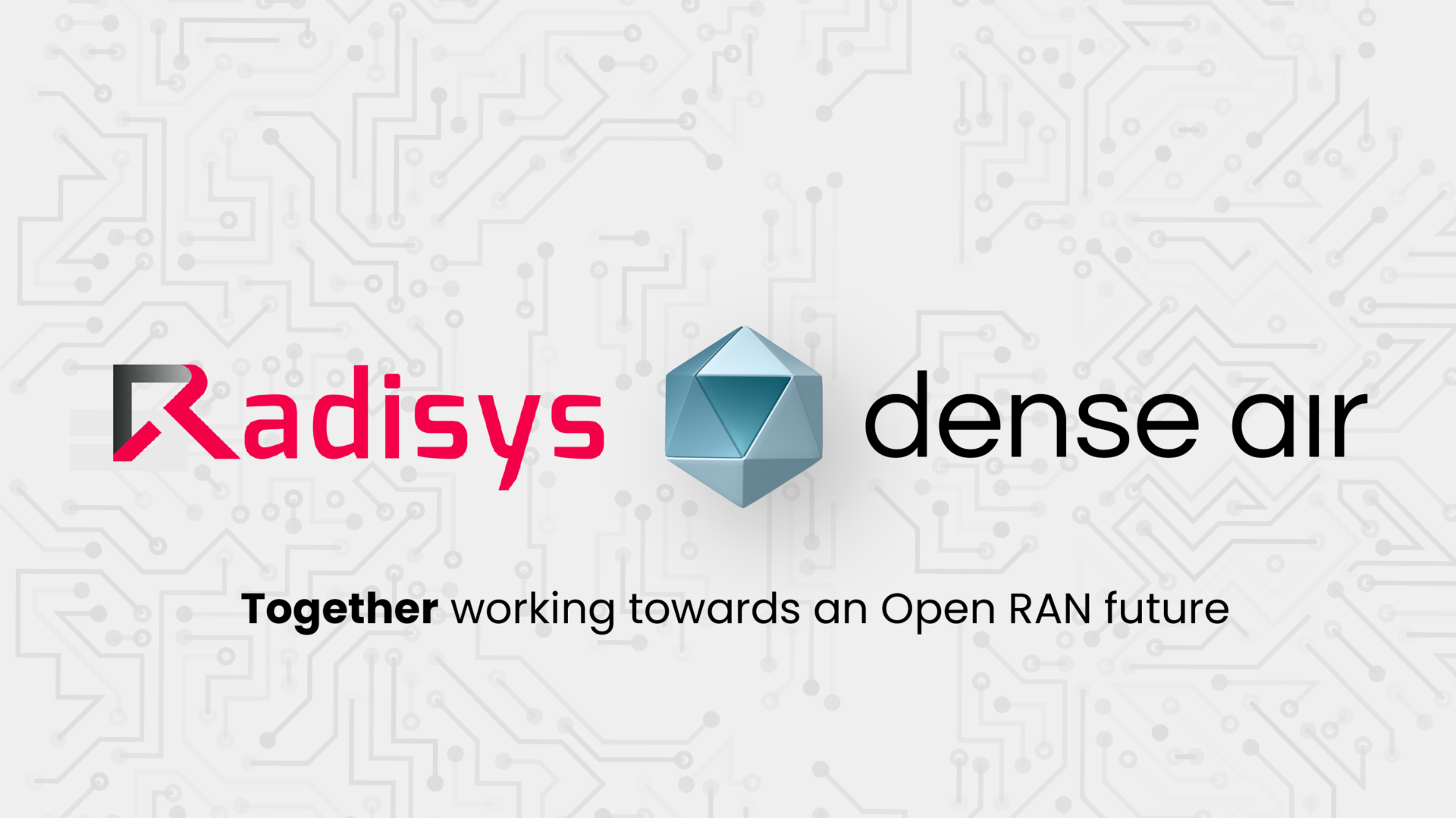 Since late 2021, Dense Air and a team of software engineers and solution architects from Radisys have conducted an intensive research and development project to explore the mass market use of Open RAN (O-RAN). Today, Dense Air and Radisys are proud to announce both a strategic partnership as well as the news that their joint efforts have solved fundamental challenges relating to 5G interoperability.
The success of this project will allow Dense Air to commercialize its research and deploy the technology in late 2023.
The key to Dense Air's actively shared 5G small cell infrastructure is the ability to support multiple operators and multiple use cases on the same radio nodes, which improves economics for mobile operator customers. Working with Radisys, Dense Air can simultaneously support 5G 3GPP Multi Operator Core Network (MOCN) and Multi Operator Radio Access Network (MORAN) sharing using the 5G edge network capabilities of their 5G Distributed and Centralized Unit (DU/CU) software portfolio. The result is that Dense Air can offer greater flexibility to mobile operators and reduce fronthaul and backhaul costs as well as the long-term total cost of using actively shared small cell infrastructure as a service.
It is expected that all future Dense Air small cell infrastructure builds will integrate this technology, which is designed to work with high-performance, multi-band radio units (RUs) and a fully cloud-hosted, virtualized CU and DU implementation.
Radisys now enables Dense Air to leverage the benefits and features of 5G NR Standalone (New Radios), including load management, coordination of performance and real-time management by operating over O-RAN Split 6 interfaces.
This joint work helps to advance Dense Air's mission of densifying urban 5G deployments. By working in partnership with asset owners and cities to deploy RAN as a Service solutions, Dense Air can deploy clusters of neutral host streetside 5G small cells in both licensed and shared spectrum. By using the latest technology and existing streetside assets, Dense Air can help reduce costs and limit dependence on fiber, in part by utilizing the novel mmWave fronthaul. This is a critical step forward in enabling operators to densify their 5G footprint in urban environments and extend coverage in less dense locations.