Latest News and Events
Bringing shared, open network infrastructure to the US market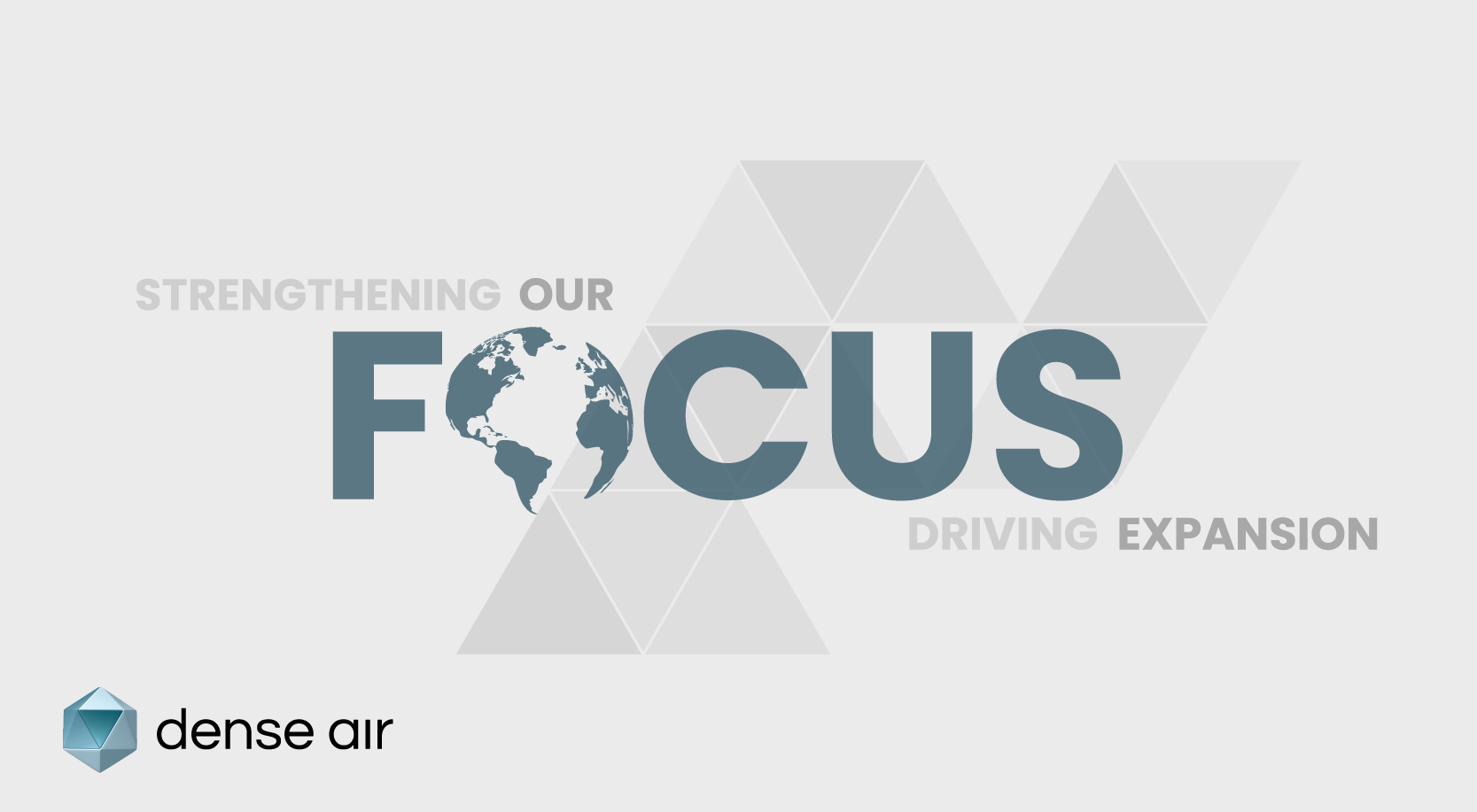 Building on Dense Air's success across the UK and Europe, we are strengthening our focus on the US market, where we're seeing both growing demand for Open RAN technology and an increasing need for sustainable 5G deployment. Dense Air, with our innovative RAN-as-a-Service (RaaS) solution, is uniquely well-positioned to meet these needs in the US through partnerships with large mobile network operators (MNOs) and communities across the country.
To drive forward this expansion, we are growing our global leadership team. In late 2022, Dense Air named Jim Estes as CEO. Jim is a well-regarded business leader within the telecom sector, bringing over 35 years of industry experience to his role as our CEO. He has previously served as CEO of Network Connex and Velocitel, as well as on the Boards of several wireless infrastructure companies. Since joining Dense Air last year, Jim has used that experience to accelerate our shared neutral-host network infrastructure model.
Dense Air brings to the market both cutting-edge technology and a new 'as-a-service' business model. We also have a team with an exceptionally strong track record. So it's no surprise that operators and cities trust us and tell us that our technology is exactly what they need to expand sustainable and reliable access.

Jim Estes, CEO Dense Air
As we continue to grow our presence in the US, a core component of our strategy and mission is partnering with cities, utilities, and other public sector actors to expand connectivity in an efficient and equitable way and to help communities realize the promise of 5G. To help us identify and build these collaborations, we have added Brenna Berman to our team as EVP of Strategic Partnerships. She brings a wealth of experience, including as CEO and CIO across both public and private organizations. Brenna recently served as Chief Information Officer & Commissioner for the city of Chicago, where she spearheaded the development and execution of Chicago's tech transformation and innovation strategy, working under Mayor Rahm Emanuel. She also founded and led City Tech, an innovative company developing tech-enabled solutions to urban challenges, and serves on the Boards of several nonprofits, tech companies, and universities.
Underpinning this growth and proliferation of partnerships is, of course, a great product. Under the leadership of Daniel Herb, who recently joined Dense Air as Head of Product from Vapor IO, we look forward to advancing our innovative product offering and accelerating our product roadmap. Daniel has been focused on innovation in connectivity — from 5G to IoT — throughout his entire career and has held a variety of senior leadership roles at T-Mobile, Amazon, and more.
Dense Air is pioneering the move to shared network infrastructure, offering neutral-host RaaS solutions that enhance and extend MNOs' services. But those changes in deployment also represent a shift in the operating model for these MNOs. That's why Dense Air has brought on Ken Czosnowski as EVP for Business Development and James Wise as COO. Ken joins us from Centerline Communications and, previously, FDH Velocitel, and James was most recently the COO of Network Connex. They each bring three decades of experience in the telecom industry, and they are well-positioned to work with our MNO partners in the adoption and delivery of indoor and outdoor small cell deployments.
Similar to how our technology is transforming operating models, introducing our RaaS solution to MNOs requires business model innovation as well. To guide our approach to this, Dense Air has brought on Doug Lee, who co-founded Peerless Network, as CFO. Doug brings 33 years of experience in finance and 22 years in the telecom industry to his new role, where he leads our investment strategy and helps build strong strategic alliances with our vendors and business partners.
Dense Air is poised for a successful 2023, with a fast-growing demand for the deployment of our technology. These leaders will be central to that effort in the US and beyond, and we look forward to expanding our rapid progress in the months ahead.
Click here to learn more about careers at Dense Air.