Latest News and Events
Dense Air partners with Citymesh and Digi to expand 5G access across Belgium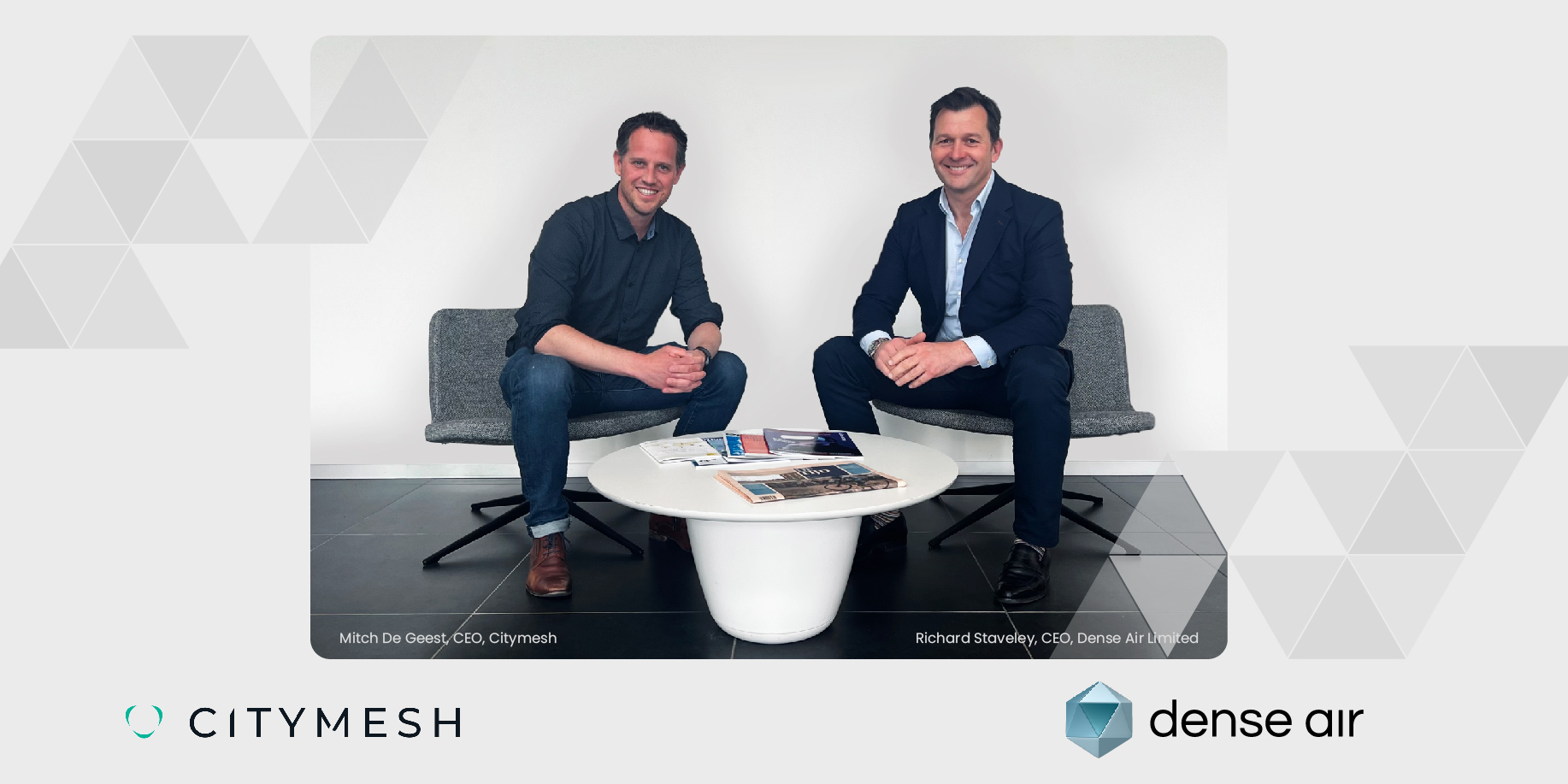 As the widespread adoption of 5G accelerates, Dense Air is delighted to partner with Citymesh and Digi. Through this partnership, Citymesh and Digi will strengthen their 5G network across Belgium by deploying Dense Air's RAN-as-a-Service (RaaS) small cells, which will enable the MNOs to offer enhanced coverage, higher speeds, and greater capacity. The deployment of Dense Air's small cells will densify Citymesh and Digi's existing macro network across the country while expanding 4G and 5G service availability in hard-to-reach places that the macro layer struggles to reach.
This partnership and deployment build on Citymesh and Digi's acquisition of Dense Air Belgium, a subsidiary of Dense Air Networks, earlier this year. Dense Air Belgium has enhanced the MNOs' spectrum portfolio with its 2.6GHz TDD spectrum, which added 45MHz of prime 4G/5G spectrum to Citymesh and Digi's spectrum portfolio, and provides access to Dense Air's unique RaaS 4G and 5G neutral host solution, both of which will play an important role in enhancing 4G and 5G services in high-density urban areas – all at a significantly reduced cost.

Dense Air's mission is to help communities and carriers realize the promise of 5G, which we achieve by driving down the costs of small cell deployments through RAN infrastructure that can accommodate multiple operators and multiple use cases. This approach yielded breakthroughs in 2023: current multi-band radio units now support up to 400 MHz wideband radios carrying MNO-licenced and shared spectrum for public and private networks.
By using big data insights provided by Dense Air's proprietary DenseWare analytics platform, Citymesh and Digi will now be able to target deployments street-by-street and even building-by-building, identifying where mobile networks are not performing — and, importantly, where macro investment is not viable.
Working with Citymesh and Digi, Dense Air will deliver meaningful improvements to existing end-users while also helping to drive and support new 4G and 5G business cases. Be it street-side, indoor, or outdoor, understanding where 4G and 5G networks are failing offers hugely valuable insight for operators as they consider where shared and as-a-service solutions can be deployed on a cost-optimized and shared basis.