Latest News and Events
NEW BROADBAND MODEL TO PROVIDE HIGH-SPEED CONNECTIVITY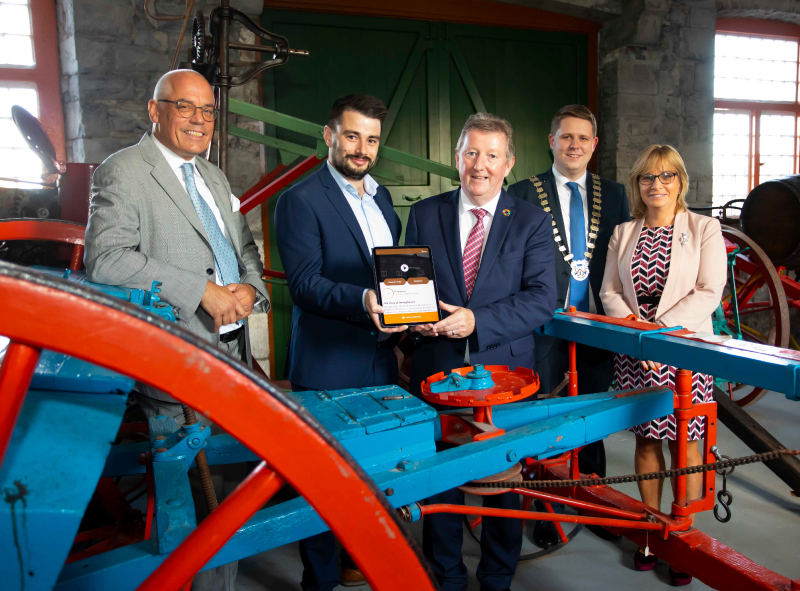 A super-fast broadband initiative launched Thursday 12th September by Seán Canney TD, Minister of State for Natural Resources, Community Affairs and Digital Development, could finally see rural Ireland with fast, reliable connectivity, spelling an end to poor mobile and broadband services.
By providing 'last mile connectivity' the new technology bridges the existing gap in connecting thousands of homes, businesses and community centres to reliable high speed broadband.
Minister Seán Canney stated that "in the course of moving to a digital age we can cannot afford to leave anyone behind". Demonstrated at the Donaghmore Famine Museum in Co. Laois with the assistance of Laois County Council, the trial connected local homes and businesses to a wireless broadband service, in an area where reliable broadband connectivity was previously not available.
The technology provides cost-effective 4G and 5G mobile network extension service, based on small cells that can wirelessly extend existing fibre networks to individual homes, businesses and community centres, as in the case of Donaghmore. In addition, these same small cells can be used to extend network coverage for mobile network providers and offer connectivity to new services such as IoT.
Paul Senior, CEO of Dense Air says the last 10 years has seen a proliferation of telecom providers promising superfast connectivity as a means to win new customers.

"Yet the development of viable solutions, particularly for rural communities, has failed to live up to promise, largely because of the difficulty in getting the 'last mile' connected.

"That is where we come in. We utilise existing infrastructure to extend the reach of fibre by deploying wireless small cells for the final part of the journey."

"By tackling these issues head-on we are confident our solutions will re-invigorate communities, creating new opportunities for businesses and communities to grow and thrive."

"Our partnership with Laois County Council is an exciting proof-point for rural communities throughout Ireland. By deploying our technology, we are effectively creating enterprise hubs which benefit the entire community,"
Dense Air and Dublin City Council won the 2019 Small Cell Forum award for social impact, 'Promoting Small Cells For Social/Economic/Environmental Development'.
It followed successful completion of the first phase of a groundbreaking 5G research and development network in Dublin's Docklands delivered as part of DCC's 'Smart Docklands' initiative.
Featured Image – left; Minister Séan Canney, Paul Senior, Dense Air CEO, Antoinette Brennan Broadband for rural Ireland and Frazer McKimm, Dense Air General Manager. Photo;Mary Browne